Hey guys, i'll be brief. I haven't had much time to type out a full blog post, but, I can update you on a jersey unveilings.
FLAMES 3RD JERSEY: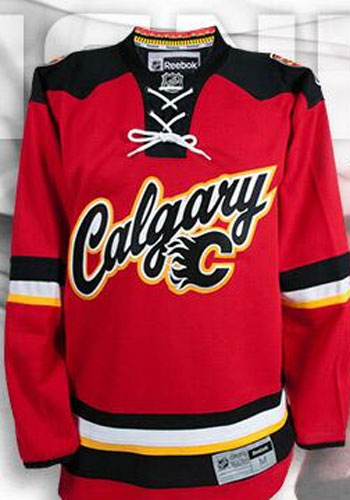 YAY:
Squared yoke
Hanger effect.
Southern-style script, reflects Calgary as a "western "city.
Shoulder patch.
BIG NAY:
Huge a** collar and tie down laces.
I'm typing this on a rush. That's all folks. Enjoy the rest of your Sunday!
-Justin